Current Services
Computer and Network Security Consulting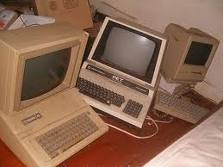 Bringing together many years of experience in large computer networks, I am now able to offer consultancy in regards to the planning and investigation of computer networks. This includes the auditing of networks for internet security and recommendations in regards to the management of in house computer systems. While there are good reasons to audit your compter systems, security is often forgotton at the user level. This can be one of the most important areas that tend to be ignored in many audits.

If you outsource your IT requirements - have you made an audit of the company that supplies these services? Your data might be at risk if you are trusting someone else to manage your systems if they do not have proper controls in place to safeguard third party information. Please contact me via the email address below to discuss your requirements further.
Detailed information about my computing history can be found here.
Services are currently limited to the Melbourne [Victoria, Australia] area. Other states are by negotiation - much of the initial work can be carried out on line and may not require a personal visit in the first instance.
Producing/Consulting - Sound recording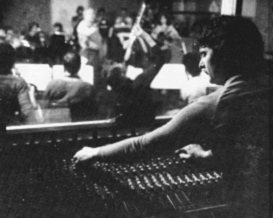 A considerable amount of experience has been gained in the sound recording industry from both the engineering and producing aspect. Production of CD's and other digital media over a number of years. A list of some of the recordings done over the years can be seen here.This also extends to the production of 7" singles, EP's and 12" LP's and cassette tapes. The listings here are currently being updated. Further information is available on request.
Some information about my personal experience in the recording area can be viewed here.
Legacy Services
Video Production and Editing
Custom designed and built electronic equipment
Service and setups of analogue tape recorders [mono, stereo and multitrack]
Custom design of electronic equipment for the Film and Video industries
Restoration of old analogue equipment such as valve radios, 1/4" tape recorders etc.
I would be interested in your feedback: Click HERE to email Art Media Services
---
---
Published by Art Media Services
Updated 4th September 2019